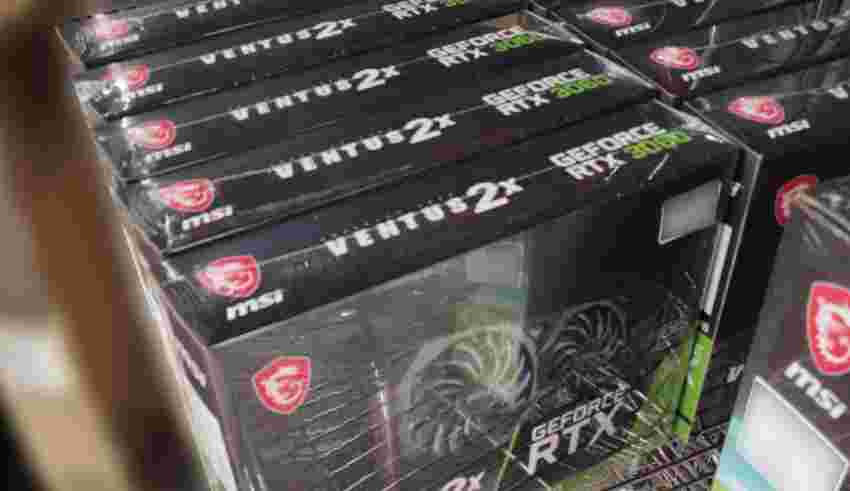 It seems that сryptominers have already cracked RTX hash rate on Nvidia's 3060 mining limitation was bypassed rather quickly by Chinese cryptocurrency miners. These custom mods allow them to make full use of their hardware, allowing for more efficient Bitcoin (BTC) and Ethereum (ETH) mining than before!
RTX 3080
The latest generation of Nvidia graphics cards, including the RTX 3080 and its counterparts have been difficult to buy due in part because they're low on stock as well as being targeted by bots who scalp inventory for profit. Miners also bulk buy these GPUs so that when cryptocurrency prices rise again (they will), many can make money off mining cryptocurrencies like Bitcoin or Ethereum without buying more expensive equipment upfront – which is why you see people with entire datasets made up solely from mined coins!
RTX 3060
With the RTX 3060, part of Nvidia's attempt to stop this was by implementing a hashrate limiter. This would cut down on the total amount of money that could be made by mining with these cards, but it seems that crypto miners have already cracked the code.
Mods for RTX 3060
There are now mods available online that allow for full hash rate on the RTX 3060, which means that miners can make more money per card than before. This also means that the GPUs will be even harder to find for regular consumers who just want to game or use them for other tasks.
Nvidia has not yet commented on this development, but it's likely that they will soon. In the meantime, if you're looking to buy an RTX 3060, be aware that miners will be snatching them up as fast as they can. You might have to pay a premium on sites like eBay or Craigslist, or just wait until more stock is available.